Frequently Asked Questions
We've compiled your frequently asked questions such as how to care for your jewelry, cleaning information, how to find your size, our warranty information, etc. If you can't find an answer to your question below, please email rdj@ronaldojewelry.com.
How should I care for my Ronaldo Jewelry?
We use sterling silver in our jewelry which requires a certain amount of care. Sterling silver naturally darkens over time as the surface of the metal oxidizes from contact with air and moisture. There are some measures you can take to prevent unwanted tarnish, and to keep your silver sparkling while gaining a natural patina from being a well worn treasure.
When not in use, store sterling silver out of direct sunlight in an individual plastic bag (possibly with an anti-tarnish strip inside) in a spot with low humidity.
Remember, sterling silver naturally obtains a beautiful patina especially in the creases of a design. With care, your piece can age gracefully while keeping a beautifully shiny surface.
How often should I clean my jewelry?
Pieces can be cleaned daily by simply wiping down with a microfiber cloth. A polishing cloth or chemical silver polish is not usually necessary for everyday care. If pieces come in contact with lotions, oils or chemicals, wash with warm water and a mild soap, rinse thoroughly and dry thoroughly.
What should I do if my jewelry becomes tarnished?
If pieces become tarnished, you can use a jewelers polishing cloth to bring the surface back to a beautiful shine. In extreme cases, a silver jewelry polishing wipe (or other silver polish specifically formulated for jewelry) might be used to remove dark tarnish. Be careful to avoid pearls and porous stones when polishing and use polishing products as directed by their manufacturers. If tarnish is too extreme, professional cleaning may be necessary.
How can I find out my bracelet size?
TO FIND YOUR BRACELET SIZE:
* Use a paper measuring tape to measure your wrist (if you do not have one, you can use a piece of string to wrap around your wrist and then measure the length with a ruler)
* We recommend adding 1/2 inch to your measurement for comfort
Example:
If wrist measurement is 7 inches, bracelet size should be 7 1/2 inches.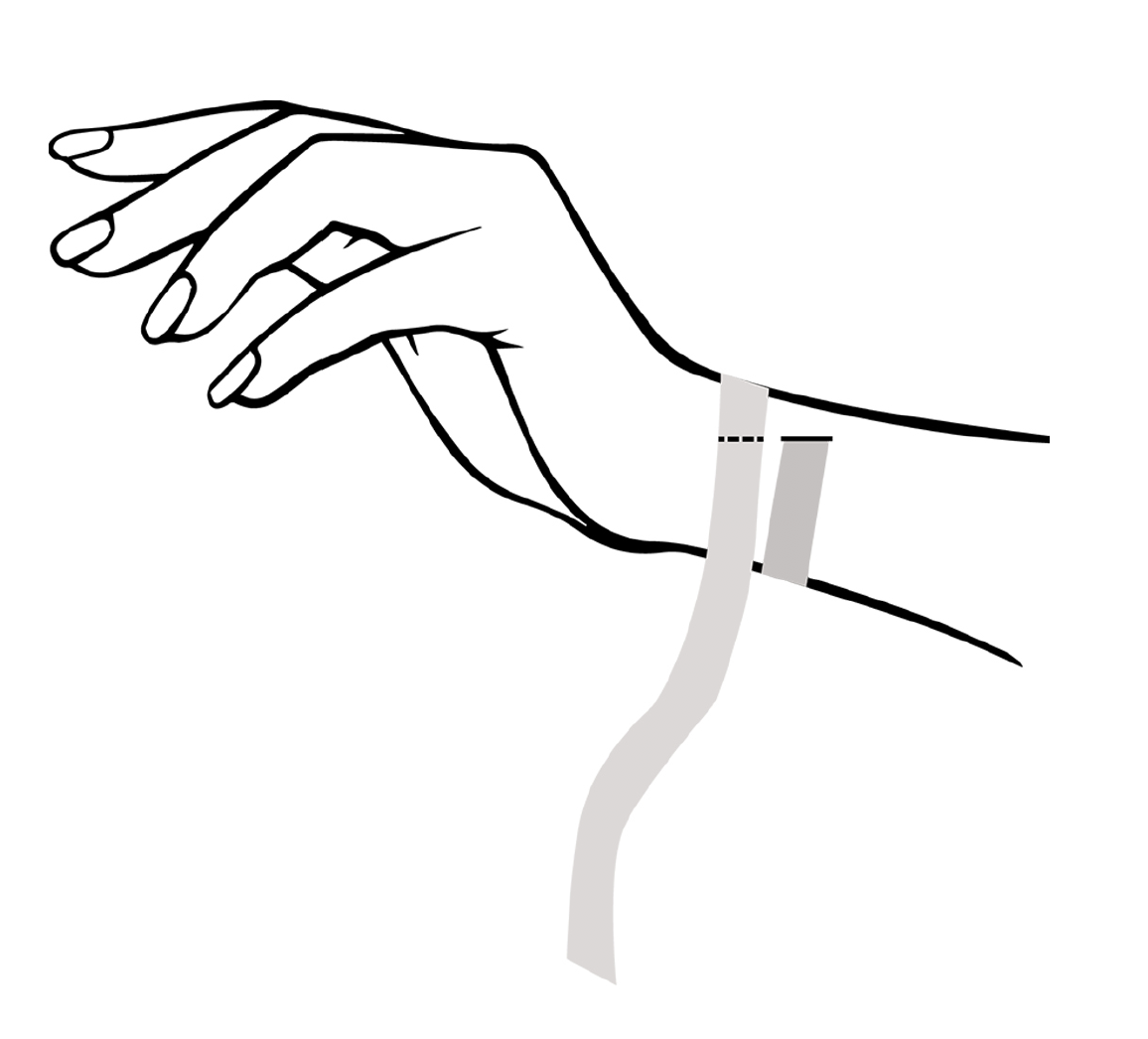 How can I measure pendant or necklace lengths?
Many of our pendants and necklaces are available in four different chain lengths depending on your preference.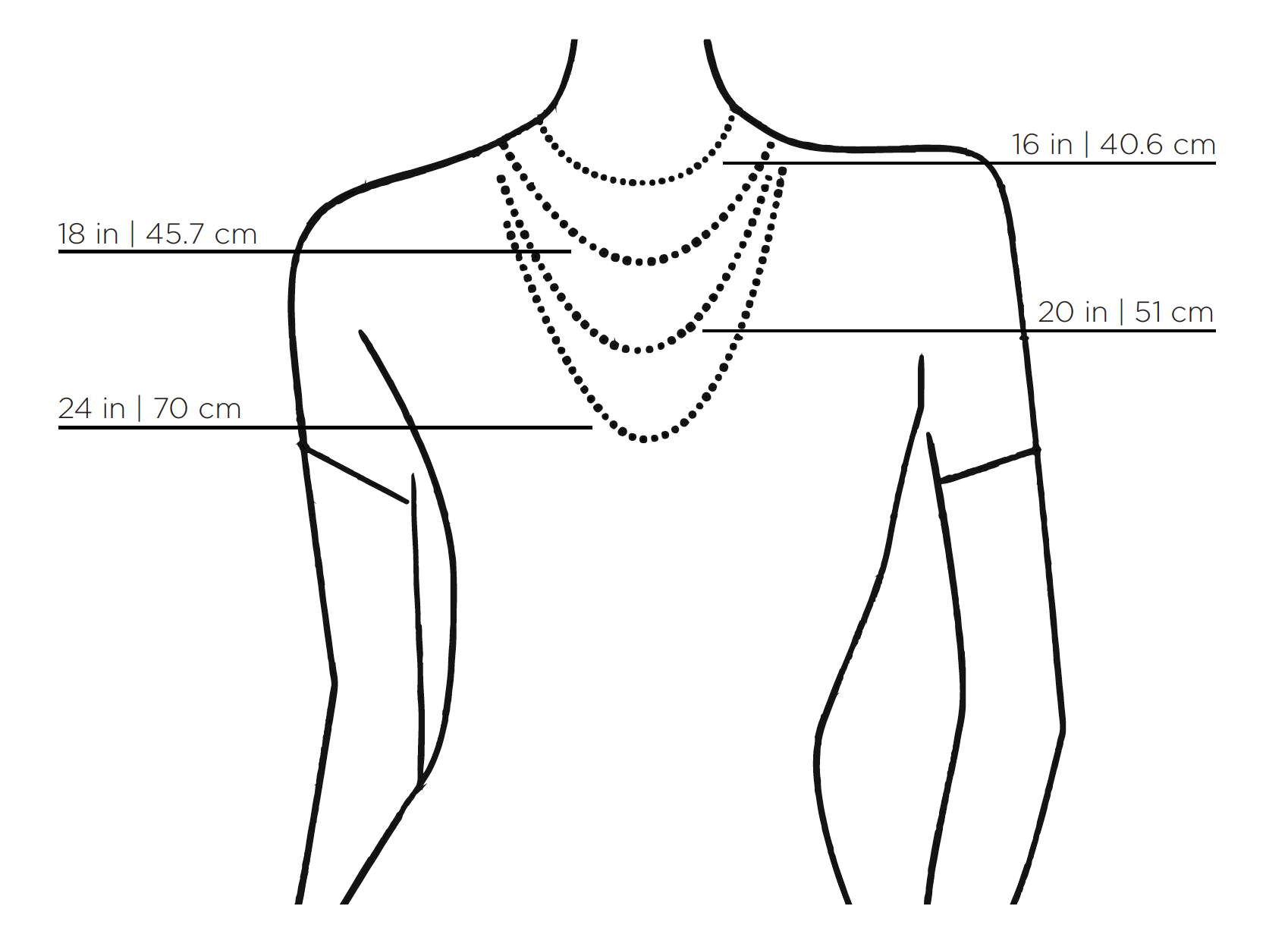 How can I find my ring size?
Option 1 - Choose a ring that correctly fits the finger you are purchasing the ring for.

Option 2 - Measure your finger with a strip of paper or string. Wrap the paper or string around the base of the intended finger, and then mark where it overlaps. The length of the paper or string you measured in millimeters is the circumference of your finger. After finding this measurement, use our conversion chart to find the corresponding ring size. If the size of your finger below the knuckle drastically differs in size from the knuckle itself, measure your knuckle as well and choose a size that falls more in the middle of these two measurements.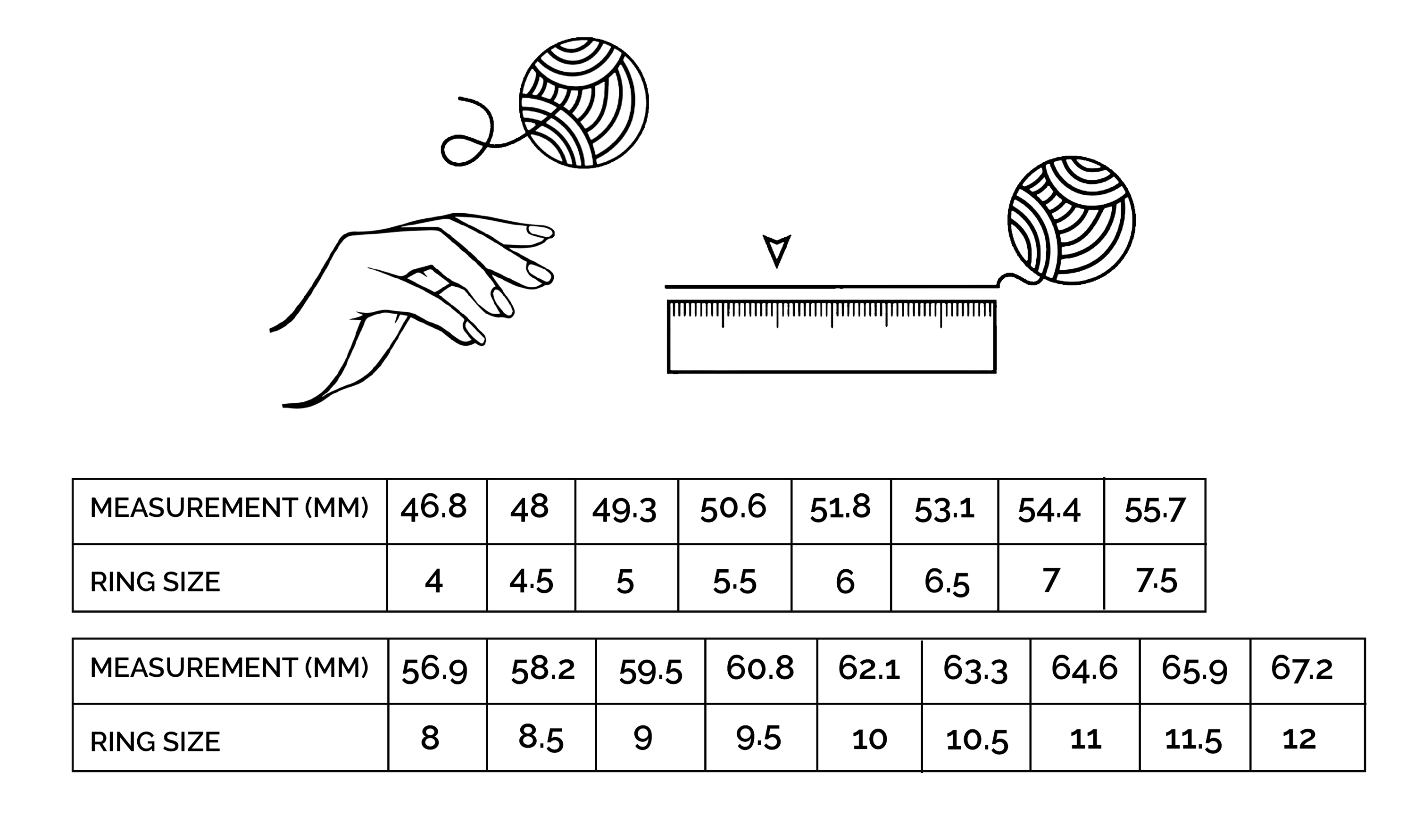 What is the quality of the 14K Gold Artist Wire used in your jewelry?
* Made with 14/20 gold-filled wire (a percentage of the gold mixture is 14K gold and the other percentages of the makeup are silver and a small amount of copper)
* There is NO plating or gold film added to the exterior
* Gold all the way through the thickness of the wire
* 14K Gold Artist Wire will last a lifetime!
* The gold beads used in Ronaldo Jewelry are 14K gold filled seamless round beads
* All of our metals are nickel-free!
What is the quality of the Sterling Silver Wire used in your jewelry?
* Sterling Silver is designated at .925 meaning it's mixture is 92.5% pure silver and 7.5% other metals (usually copper)
* Copper makes the sterling silver pliable but also causes it to tarnish (see Cleaning & Care document)
* The silver beads used in Ronaldo Jewelry are .925 sterling silver seamless round beads.
* All of our metals are nickel-free!
We offer a 1-year limited manufacturer warranty.
Each of the wire-crafted jewelry pieces purchased directly from Ronaldo Designer Jewelry, Inc. or through one of our authorized retailers ("merchandise") has been handcrafted for you and has been created from the finest quality materials. Regardless of the type of merchandise purchased, you can be assured that you are receiving a
well-made, quality, unique, handmade, original designer jewelry piece. No two pieces of our merchandise will ever look exactly the same - that is the nature of handmade jewelry. We confidently stand behind all of our wirework.
Your merchandise is automatically covered by our 1-year limited manufacturer warranty as evidenced by your sales receipt. We hereby warrant to you that your merchandise will be free from any manufacturing wire defects at the time of delivery and that you will not have any problems during your first year of ownership assuming you have taken reasonable steps to protect and care for it. If you discover that your merchandise was manufactured with a structural wire defect, or if your merchandise becomes damaged due to normal wear and tear, or if your merchandise just needs cleaning and polishing, we agree to repair, replace, clean and/or polish it for you at our cost. Please email rdj@ronaldojewelry.com to request a repair authorization and send your merchandise along with a $25 payment to cover our costs of shipping, handling and insurance and we will handle the rest:
RDJ Attention Repairs. PO Box 1604. New Albany, IN 47151-1604
What is excluded in your warranty?
Excluded in this warranty are repairs needed because you allowed someone else to attempt a repair to the merchandise before you returned it to us, or where (in our professional judgment) you intentionally or accidentally abused it. Also excluded from our limited warranty would be damage, loss, or theft from your cameos, diamonds, or gemstones - we will, however, give a price quote for replacement. If you call us (812-725-1906), we can quote standard repair costs to you for non-warranty claims. Ring re-sizing is never covered under this warranty given the specific nature and design of our ring creations.
Note that our limited warranty excludes a complete loss of your merchandise. In no event, will our total liability under this warranty ever exceed the price you paid, as evidenced by your sales receipt, should the total value of repairs exceed the purchase price. We are not responsible for the loss of your use of the merchandise because of any claimed damage of defect or from our delays in effecting repairs. We disclaim responsibility for any incidental or consequential damages associated with your merchandise; notwithstanding our intentions to disclaim all such damages some states do not permit such exclusions or limitations, so this specific disclaimer may not apply to you. Except for those other possible state laws, your sole remedies are those enumerated herein. This limited manufacturer warranted is extended to you in compliance with the Moss-Magnuson Warranty Act.
What is your return policy?
We offer a 30-day return policy from the original purchase date.
We happily accept returns of new and unworn merchandise with original packaging within 30 days from the purchase date. Our return policy applies only to orders placed on ronaldojewelry.shop. If you want to return merchandise you purchased from one of our authorized dealers, you must contact them directly. We will only accept returns from an authorized dealer if an item you purchased falls under our 1-year limited warranty.
In order to request a return authorization, please contact our Returns Department by calling 812-725-1906 or emailing rdj@ronaldojewelry.com. Once your return is approved and we have established an exchange or refund, please package and send your merchandise back to our Returns Department:
RDJ Attention Returns. PO Box 1604. New Albany, IN 47151-1604

You must pay for the shipping to return your item and we will not refund original shipping costs if applicable. Your return will be processed within 5 business days of receiving your return in our office. Please allow up to 2 billing cycles to see the refund on your original payment method.
Do you accept custom jewelry orders?
Every piece of our jewelry is handcrafted in New Albany, Indiana and made just for you. If you are interested in submitting an idea for a new design, style name or if you want to inquire about a completely custom jewelry item, please email rdj@ronaldojewelry.com. We cannot guarantee that we can fulfill your request, but we will try our best!
Do you sell bracelets sized for babies and toddlers?
We offer a selection of our bracelets in smaller sizes:
Size 5 for infants to 2 years old
Size 5.5 for 2 years old to 5 years old

We recommend the list of styles below to best fit the wrist of a baby or toddler, however if you have a custom request for a different bracelet in a smaller size, please email rdj@ronaldojewelry.com.

Available in sizes 5 and 5.5:
Pearl of My Heart
Guardian Angel
Power of Prayer
Revive
Waverly